Two days into 2017. How is the year going for you so far?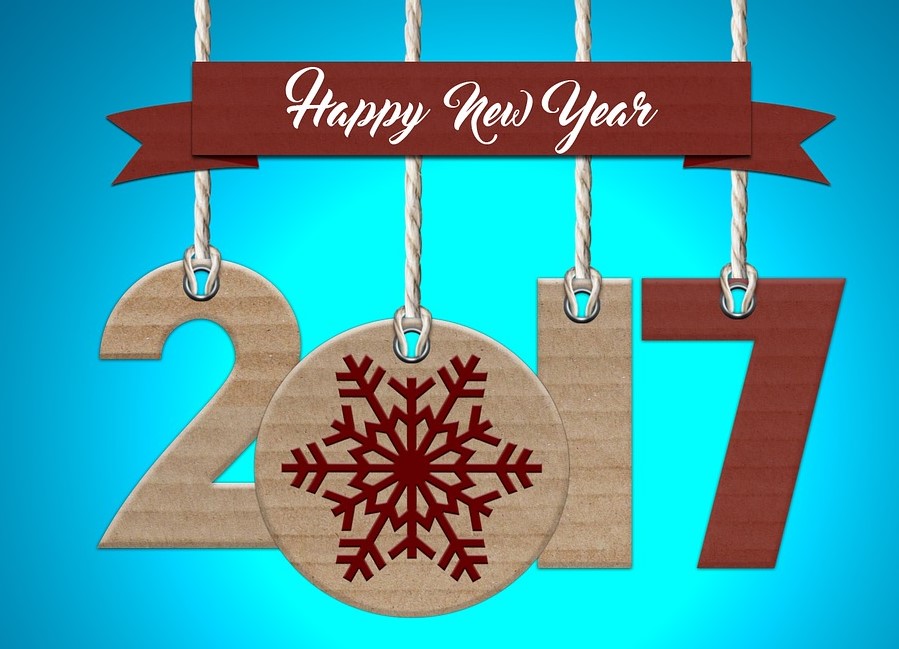 Seems like an awful lot of people are discouraged or depressed over what the new year will bring. Maybe they're upset over the outcome of the presidential election, pessimistic about the economy or their own financial situation, or facing their first year without a loved one.
But I tend to face the beginning of a year with optimism and excitement. In my mind, the next 12 months provide a clean slate, an open book, a blank calendar.
OK, enough with the cliches. But seriously, I look forward to seeing what blessings God will bring my way this year. Of course, not everything that happens will be positive, but I trust that all that happens will be part of God's plan and will be for His glory. "For I know the plans I have for you, declares the Lord, plans for welfare and not for evil, to give you a future and a hope. Then you will cal
l upon me and come and pray to me, and I will hear you. You will seek me and find me, when you seek me with all your heart." (Jeremiah 29:11-13, ESV)
So what am I looking forward to in 2017? Here are a dozen: Publishing my next book, potentially signing with a new literary agent, my daughter starting a great new job (this week), spending time with my four grandchildren and their parents, enjoying God's creation, sharing with good friends and making new ones, studying God's Word, cheering on my hubby and daughter-in-law at races and bicycle rides, working on a future book, getting together with writing friends either online or in person, Bible studies with good friends, watching my son and son-in-law being great dads.
But before the year really gets started, I also want to thank God for blessings that occurred in 2016, in no particular order: 1. Opportunity to minister to precious children in Zambia with African Vision of Hope; 2. watching my husband achieve a lifelong dream on a safari; 3. visiting Key West for a day; 4. finishing my third novel; 5. being named a finalist in several fiction-writing contests, 6. celebrating birthdays with grandchildren, 7. having all the kids and grandkids at our house for Thanksgiving and an early Christmas, 8. visiting a few days with a college friend, 9. meeting up with a former college teammate of my husband's, 10.-11. good friends, a great church and wonderful Bible study in two different churches; 12.-15. answers to prayer for my husband, my sister, and two sisters-in-law (among others); 16. celebrating 45 years of marriage. While I could keep going, that's 16 for 2016 (an idea borrowed from a friend).
What are you looking forward to this year…or how were you blessed in 2016? Share in the comments so that others will be blessed, too.
Give thanks to the Lord. Call on his name. Make known among the nations what he has done. (1 Chronicles 16:8, GW)